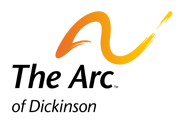 For people with intellectual
and developmental disabilities
The Arc Alley, our newest store, officially opened on December 1st 2017. The Arc Alley showcases artwork and refurbished furniture that our participants have created through The Arc Creations Program. The store also features unique home decor and furniture, as well as art & jewelry from local consignors.
​
The store is located in the same building as Arc Aid Thrift Store at 653 19th St W. Use the north entrance closest to the street.
​
Interested in consigning your art? Please fill out the form below. Simply bring in the form along with pictures or descriptions of your products so The Arc management can review your pieces for acceptance. Management will then get back to you with their decision.
Tuesday 1 PM-4 PM
Wednesday 1 PM-4 PM
Thursday 1 PM-4 PM


Friday 1 PM-4 PM




Saturday 1 PM - 4 PM